Welcome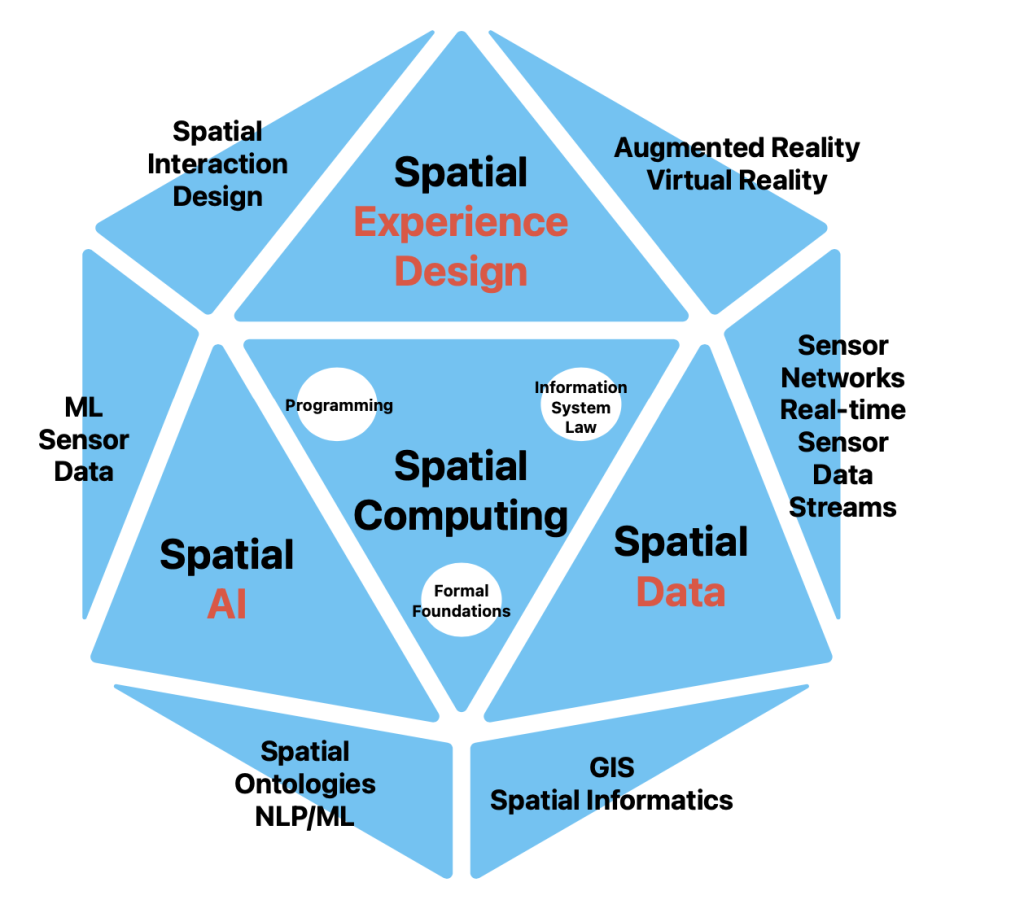 Our Spatial Computing group focuses on the interdisciplinary research topics intersecting Spatial data, Spatial AI and Spatial Experience Design. Our research foci are described in more detail here.
Our research-focused graduate degrees include the MS – Spatial Information Science and Engineering and PhD – Spatial Information Science and Engineering. Spatial Computing faculty members are highly respected internationally and engaged with students on wide ranging leading edge research endeavors.
We also offer the MS-Spatial Informatics available only online which involves only coursework. Further, we offer a Graduate Certificate in Geographic Information Systems that requires half the course work of the MS program.
Almost all of our graduate courses are offered simultaneously on campus as well as online. This program is offered on-campus as well as in entirety by distance methods.
The spatial computing faculty members are also primary instructors in several other graduate domains. For an overall summary, see Spatial Computing Graduate Programs in a Nutshell.
To discover more about the graduate programs in the general area of Spatial Informatics, please explore the menu items. For specific information, please contact Spatial Computing Graduate Coordinator, Associate Professor Silvia Nittel (silvia.nittel@maine.edu).